Write Advice - playwright and novelist Hannah Vincent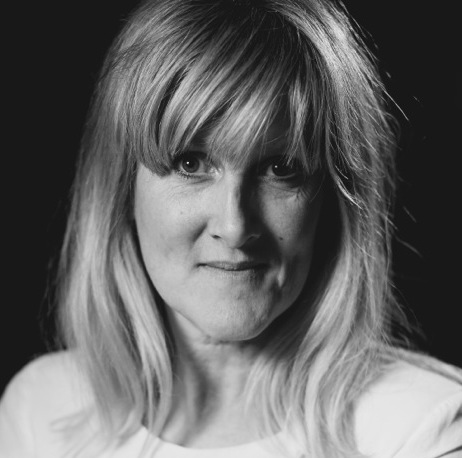 Article uploaded by
Mo Harber-Lamond
Author, playwright and life writing tutor Hannah Vincent joined us to answer some of our students' questions. Here, she discusses the differences between writing fiction and for the stage, how to develop convincing and engaging dialogue, and what opportunities writers have for funding.
Getting Started: Beginners' Fiction
21 March 2022
Get guidance as you try writing for the first time
Learn new techniques and develop good habits
Explore the building blocks that make good fiction
Q – Hi Hannah, and thanks for joining us. You write both plays and novels, but do you find a difference in the dialogue you write between those forms?
Hannah Vincent – I'm glad to be here! I'm not sure I consider there to be too much difference in the dialogue I write for novels and plays, except that obviously there's more of it in my plays! When I first began writing prose I had to remember to 'curb my enthusiasm' for speech, though.
A really helpful guideline for dialogue in plays or prose is David Mamet's rule about arriving late in a scene and getting out early. In order to sustain pace and tension, and ensure that dialogue is 'purposeful', it's important to cut out of an exchange while said exchange is rhythmic. To allow dialogue to dribble off is never a good thing, in my opinion.
That's not to say that 'dribbling off' can't be rhythmic, of course! The trick is to mimic everyday conversation and/or represent the way folk speak to one another without allowing written dialogue to become banal or anti-climactic. Of course, what's not said is often as important as what's said (thank you, Pinter).
Finally, people rarely ask each other direct questions or give direct answers in life, so if you want your dialogue to come across as naturalistic and believable this can be a useful thing to remember.
Q – I've toyed with the idea of writing my memoir, but it keeps slipping to the bottom of my pile as I find writing short fiction much more engaging. Do you think it's possible to marry the two?
HV – I teach a life writing course at New Writing South and many students tend to write short form.  Our life experiences tend to come back to us in the form of vignettes or episodes associated with a particular stage of life, a certain house we lived in, a relationship we had and for this reason, the material we generate as life writers or memoirists can come in shorter bursts, often with a given narrative shape.
This is why I appreciate the idea of a collection of shorts as an appropriate form for this kind of writing. I've encouraged several students to organise their work in this way – I think a short story collection suits the notion of a 'life course' really well.
Our life experiences tend to come back to us in the form of vignettes or episodes, so the material we generate as life writers or memoirists can come in shorter bursts, often with a given narrative shape.
Q – Do you have any tips for getting funding – 'buying time' – for a writing project? Is it realistic to expect to get funding for research if you're not attached to a university?
HV – The Society of Authors offers grants for writers, I think, and it's always worth investigating your regional arts council. However, I think it can be helpful to think outside the box in terms of funding.
When I was a young playwright I had no qualms about writing to wealthy folk I thought might have an interest in the projects I was doing. As a consequence of my youthful bravado, David Attenborough donated to a youth production of a play I wrote about climate change, and John Gielgud sent me a cheque for a play I took to the Edinburgh Fringe as a student!
Q – Seeing as you teach both creative writing and life writing, do you feel memoir/autobiography informs your novel writing, or do you keep them separate?
HV – I consider all my writing extremely autobiographic since it all comes from me. Whether a writer chooses to announce their work as fiction or memoir or 'creative non-fiction' is a creative decision which forms part of the process. Sheila Heti is a super-interesting writer in this regard, I think.
Q – Hannah, this has been fantastic. Thank you for taking our questions.
HV – Thank you, and good luck!