To celebrate World Book Day, our team of voracious writers and readers have revealed their favourite books.
Looking for recommendations? Dive in…
Favourite book: Seven Days in June by Tia Williams.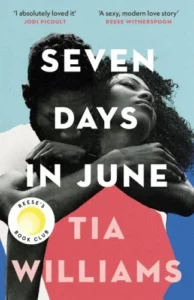 Why is it your favourite book? It's a romance with all the feels, lots of laugh-out-loud humour, two flawed but totally relatable main protagonists, an equally delicious and expertly drawn supporting cast which also happens to be packed full of truth about the human condition. What's not to love?
Favourite quote: The first line had me hooked: 'In the year of our Lord 2019, thirty-two-year-old Eva Mercy nearly choked to death on a piece of gum.'
Favourite book: Razorblade Tears by S. A. Cosby.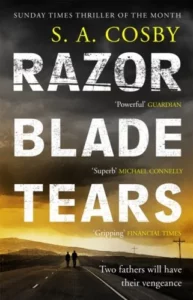 Why is it your favourite book? It's just an incredible and thrilling exposition of the human condition of the conflict of love and hate and how adversity can be the route to crystal clarity.
Favourite quote: 'Folks like to talk about revenge like it's a righteous thing but it's just hate in a nicer suit.'
Favourite book: The Lord of the Rings by J. R. R. Tolkien.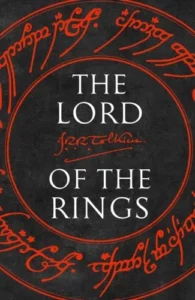 Why is it your favourite book? It showed me how vast the realms of the imagination can be.
Favourite quote: 'Pay heed to the tales of old wives. It may well be that they alone keep in memory what was once needful for the wise to know.'
Favourite book: The End of the Affair by Graham Greene.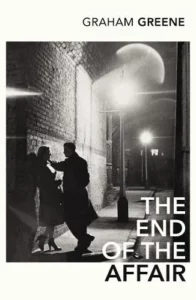 Why is it your favourite book? I first read The End of the Affair when I was 18 and have read it many times over the past thirty-five years. It's a story about love, hate, jealousy and religion told by a first-person narrator, Maurice Bendrix who wants to know why his lover ended their affair. I won't give away why she did – you'll have to read it – but the reveal makes me cry every time!
Favourite quote: 'You needn't be so scared. Love doesn't end. Just because we don't see each other…'
Favourite book: Cloud Cuckoo Land by Anthony Doerr.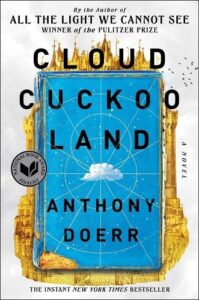 Why is it your favourite book? I've realised that all of my favourite books have a few things in common:
They're a book about a book

They're a bit strange

They can make me cry.
Cloud Cuckoo Land really has it all. It's a vast story made up of lots of little stories that are all pulled together at the end like threads in a tapestry.
Favourite quote: 'A library, no matter how humble or grand, is a series of sacred gateways.'
Favourite book: The Lion Inside by Rachel Bright.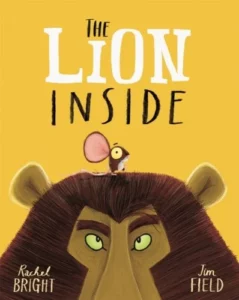 Why is it your favourite book? Most of my reading at the moment is out loud and for the benefit of my daughter. And The Lion Inside is an absolute pleasure to read even for the 10,000th time! Rachel Bright really is the master of bringing rhythm to meaning and meaning to rhyme.
Favourite quote: (Every single line is eminently quotable so imagine the whole book inserted here!)
Favourite book: The Dark is Rising by Susan Cooper.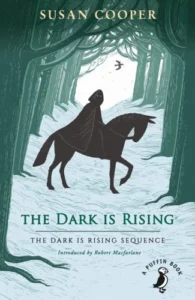 Why is it your favourite book? Choosing just one book is an impossible challenge! The Dark is Rising is one of my all-time favourite children's books, and one I re-read every Christmas (there's a whole group of fans who do an annual read along). I love the way Susan Cooper weaves myth and magic and creates an atmosphere that crackles with tension.
Favourite quote: 'This night will be bad, and tomorrow will be beyond imagining.'
Favourite book: Weatherland: writers and artists under English skies by Alexandra Harris.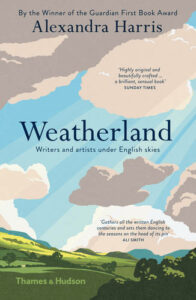 Why is it your favourite book? The author takes us on a tour of English literature, looking at the weather and its influence on the creative process. We're guided from the icy winds and roaring mead-hall fires of the Anglo-Saxons towards Romantics mesmerised by storms, frost and rainbows, through Victorian fog, gloom and steam, to the bright new Modernist world of sunbathing and fresh air. The author picks apart the literature in such a deft way and with brilliant observations – my copy is packed with Post-it notes, scribbles and turned-down pages.
Favourite quote: 'Anyone reading through an anthology of English literature will be aware of the light and temperature shifting. Turning the pages from the Anglo-Saxon elegies to the lyrics of the 13th and 14th centuries, the air begins to feel milder. Doors are thrown open; the poet is outside and it is spring. He sees the blossom and he hears the birds.'
Favourite book: Fly by Night by Francis Hardinge.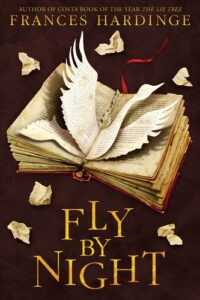 Why is it your favourite book? The fantasy world this takes place in has a wonderfully vivid and relatable structure. The idea that when you are born can dictate so much of your life, unless you rebel against it is wonderfully portrayed in a truly engaging manner. A world where words are more than things you say – such an ingenious concept. Reading this out loud to my son gave me time to savour the language and descriptions used. Who wouldn't love a feisty resourceful girl and her pet?
Favourite quote: It may not be a quote, but the participation of Saracen the goose in any scene is just wonderful.
'No.' Mosca bit her lip and shook her head firmly. Books no longer seemed quite enough. 'I don't want a happy ending, I want more story.'
Have any of our picks piqued your interest? Don't forget to share your favourite books with us on social media, we'd love to hear your recommendations.
You can find out more about the team behind PWA, or get in touch with us at [email protected].